About Bear Bucks
It is good at dozens of locations, including campus dining. Your account is active soon after your card is printed — just add funds and you're ready to go.
RELIABLE
No account fees or service charges, as long as the account is maintained
SAFE
Fast and convenient, funds never expire
EASY
To add funds online by logging into your UCR Card Account
SECURE
Parents/Guardians can deposit into a student's account knowing funds can only be spent at university-approved locations
Where Are Bear Bucks Accepted?
Many families use Bear Bucks to help students cover discretionary expenses beyond room and board: purchasing books, groceries, school supplies, meals and other essentials.
There are some minor restrictions: Cash withdrawals or cash advances are not permitted, and balances do not accrue interest. And you can't use Bear Bucks to pay for parking permits or fees on R'Web.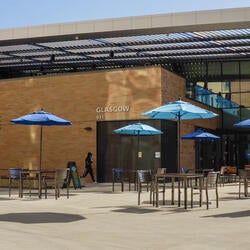 UCR Dining Locations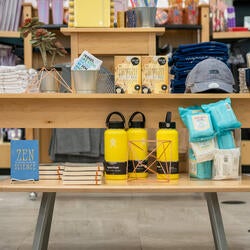 UCR Bookstore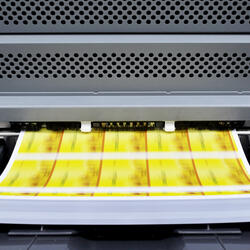 WEPA Kiosks & Library Printing
Bear Bucks FAQ's
Check out answers to frequently asked questions!
Questions about Bear Bucks?
For Parents: A Bear Bucks Fund Estimator
How much should you deposit in your student's Bear Bucks Debit Account? Use this chart as a guide:
| Estimated Quarter Expenses | Suggested |
| --- | --- |
| Textbooks | $150 |
| School Supplies | $30 |
| Photocopies/Printing | $20 |
| University Apparel | $90 |
| Restaurants/Convenience Stores | $300 |
| TOTALS | $590 |